Organized in 1971, the Rogue Flyfishers seek to promote fellowship among individuals and groups to further interest in the sport, to improve angling techniques, and to educate members and the public in ways to preserve and improve the natural resources, environment, and conditions for fishing in the Rogue Valley. Join the
Rogue Flyfishers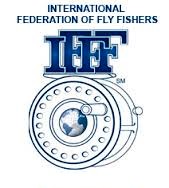 Proud to be an IFFF Affiliated Club

ROGUE FLYFISHERS MEETING

Wednesday November 19, 2014

--------------------------------
Rogue Regency
2300 Biddle Road, Medford

Wet fly 6 - 7 p.m.
Dinner and raffle at 7 PM

Dinner Tickets $22
Dinner Special:
Dinner and 4 Tickets for $25.00
Dinner and 12 tickets for $30.00
There will be a $5 charge for members
that don't order dinner

The meeting program will be:



Continuing with our "Fall Steelhead" series of speakers for November we have local guide
Scott Howell
There is a no more dynamic or effective Steelhead guide working today than Medford's own Scott Howell. Guiding for Steelhead in our region 12 months out of the year is no small feat to make a career of but Scott has done just that. Scott spends much of the summer & winter months guiding the fabled waters of the North Umpqua and has pioneered some modern techniques for raising Steelhead to a dry fly that he will share with the club.
Scott's credits include a guiding career that has taken him from Russia's Kamchatka peninsula to the fabled waters of British Columbia. He is one of 3 personalities featured in the popular Skagit Master video series by Jeff Mishler. He is a passionate conservationist and one of the reasons wild Steelhead must be released in the Umpqua watershed.


The menu for the meeting will be:
Baked Ham
Potatoes Au Gratin
Sauteed Vegetables
Tossed Green Salad with Dressing
Warm Rolls and Butter
Chef's Choice of Dessert
Coffee, Decaf or Iced Tea

Please remember that if you wish to have a Vegan, Gluten Free or Lactose Free meal, you must contact Kellie at kclmbr@msn.com or 541-776-4094 before Monday November 17th.