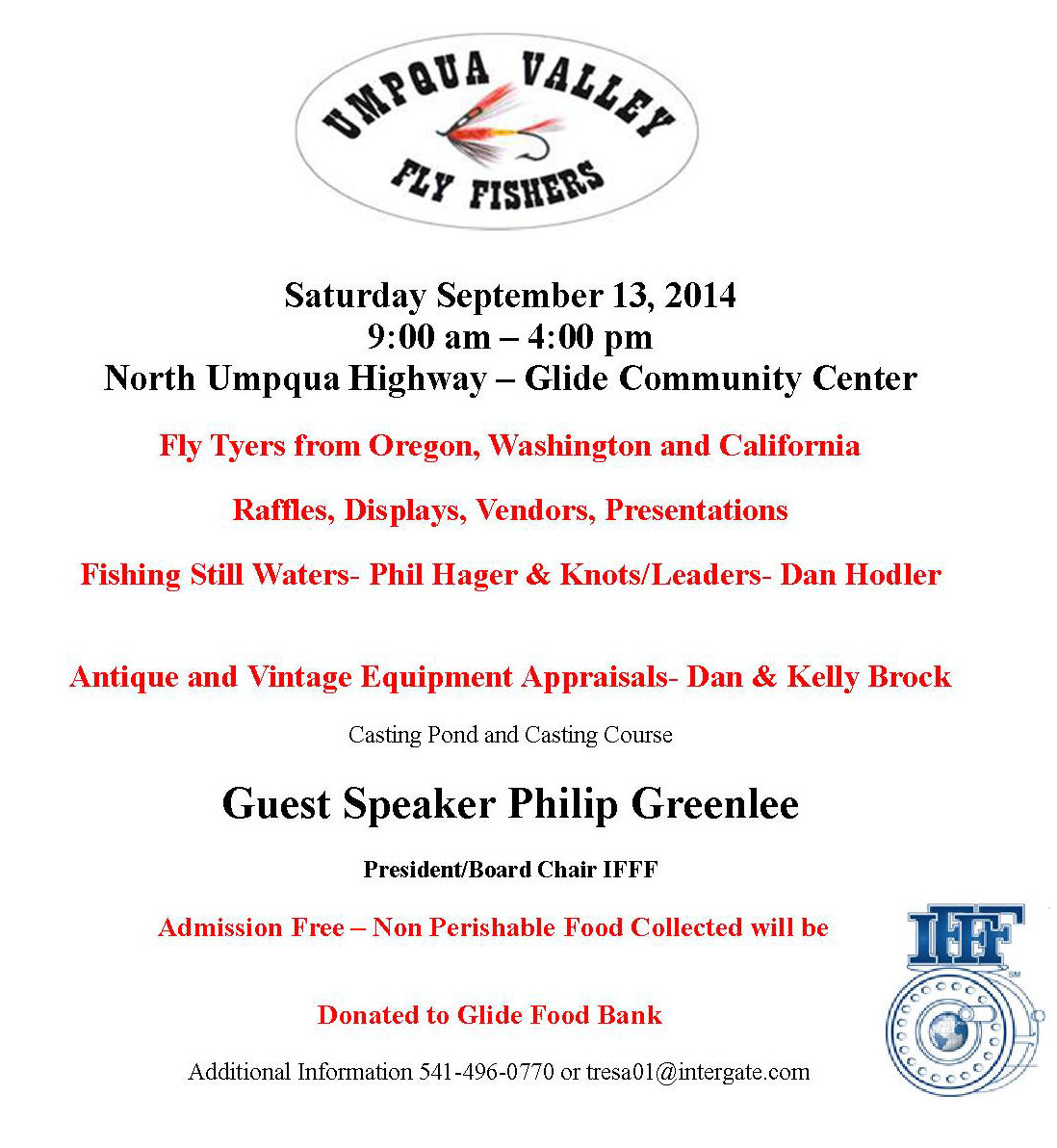 Organized in 1971, the Rogue Flyfishers seek to promote fellowship among individuals and groups to further interest in the sport, to improve angling techniques, and to educate members and the public in ways to preserve and improve the natural resources, environment, and conditions for fishing in the Rogue Valley. Join the
Rogue Flyfishers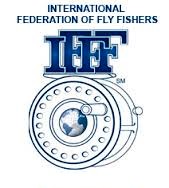 Proud to be an IFFF Affiliated Club
ROGUE FLYFISHERS MEETING


Wednesday August 20, 2014

--------------------------------
Rogue Regency
2300 Biddle Road, Medford

Wet fly 6 - 7 p.m.
Dinner and raffle at 7 PM

Dinner Tickets $22
Dinner Special:
Dinner and 4 Tickets for $25.00
Dinner and 12 tickets for $30.00
There will be a $5 charge for members
that don't order dinner

The evening Program will be

An Evening With The Rogue Flyfishers

This month we are pleased to announce that our speaker will be club member Peter Tronquet. He will be discussing the Native Fish Society River Stewards, a program that operates in 4 states and features local wild fish and wild river advocates who are dedicated to protecting their home waters— grass roots activism at its best. There will be a power point presentation of various River Steward projects in the northwest and photos of pristine Russian steelhead rivers that have never seen a hatchery fish.


The menu for the meeting will be:
Chicken Enchiladas
Spanish Rice
Refried Black Beans
Tossed Green Salad with Dressing
Chef's Choice Dessert
Coffee, Decaf and Iced Tea

Please let Kellie know if you wish to order a Vegan, Vegetarian, Lactose or Gluten Free Meal by calling her at 541 776 4094 or emailing her at kclmbr@msn.com. Please try to notify her of your wishes by Monday, August 18th.