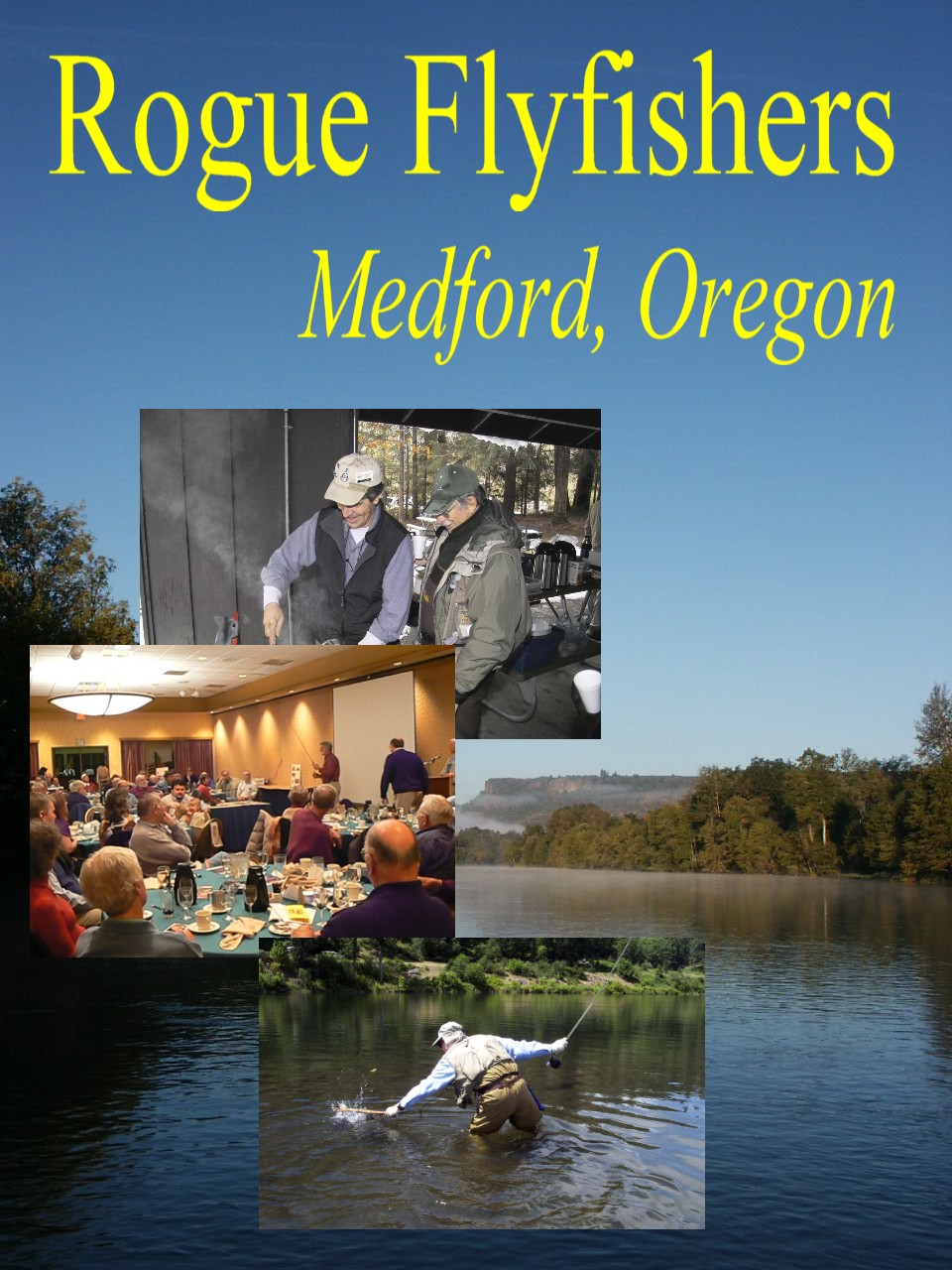 Rogue Flyfishers
PO Box 4637
Medford, Oregon 97501

Organized in 1971, the Rogue Flyfishers seek to promote fellowship among individuals and groups to further interest in the sport, to improve angling techniques, and to educate members and the public in ways to preserve and improve the natural resources, environment, and conditions for fishing in the Rogue Valley. Join the
Rogue Flyfishers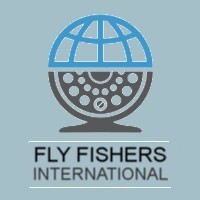 Proud to be an FFI Affiliated Club

ROGUE FLYFISHERS MEETING

--------------------------------
The club resumes its regular monthly dinner meetings.
Septemberís dinner meeting will be Wednesday Sept 20th at

Centennial Golf Club
1900 N. Phoenix Rd.
Medford, 97504

Wet Fly 5:45 - 6:45 p.m.
Dinner and meeting at 6:45 PM
Raffle to follow
Program 7:45 Ė 8:45

BUFFET DINNER is $22 per person
Menu for September will be: Chicken Marsala, Pasta Salad, Caesar Salad, Brownies/Cookies

RESERVATIONS ARE REQUIRED
RSVPíS need to be in by Friday preceding the meeting.
Please email your RSVP to icrsrd303@gmail.com
(give your name and how many for dinner)
For those who cannot do email call (661)742-5835 afternoons only.
Pay when you arrive. We take cash or checks only.

Special dietary requests: email Theresa at tms1910@icloud.com or call (541)702-2153 by Tuesday preceding the meeting.



PROGRAM: Our guest speaker will be Ö

Ben Paull

Olympic Peninsula Skagit Tactics (OPST) is a group of steelheaders who focus on Skagit-style swing fishing for everything from
king salmon to smallmouth bass. The Skagit River and
the Olympic Peninsula have defined our products, the way we fish,
and our philosophy.
OPST has taken the fly fishing world by storm by
applying skagit style casting techniques to single hand rods and opening up this fishing style to the masses. They have developed their own lines, sink tips, running lines etc to make this an easy transition for people and it has taken off. We will hear from Ben about how you can apply these techniques to your fishing as well as his fishing experience and what's next for OPST!
From casting delicate soft hackles out 60 feet with a 3 weight,
to blasting four inch weighted steelhead flies through sideways wind and rain, to bouncing heavily-weighted crayfish patterns into
wood-lined bank pockets for smallmouth- it can all be accomplished through the use of Pure Skagit. In other words, this is one casting concept that can effectively meet the demands of many different angling situations. This singular focus also equates to a quicker route of learning and achieving effective casting consistency and proficiency.
SUCTION DREDGING
To help to determine if a dredging operation is legal or not, click here
Electronic Membership application or renewal --
pay with PayPal

DONATION(links to PayPal)

MEETING RESERVATIONclick here

Where to fish the Upper Rogue?
click here for locations


REDDS
How you can help


Casting For Recovery
click here for information


To receive e-mails from The Rogue Flyfishers, add your e-mail to our blog:
Rogue Flyfishers Blog