Organized in 1971, the Rogue Flyfishers seek to promote fellowship among individuals and groups to further interest in the sport, to improve angling techniques, and to educate members and the public in ways to preserve and improve the natural resources, environment, and conditions for fishing in the Rogue Valley. Join the
Rogue Flyfishers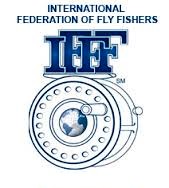 Proud to be an IFFF Affiliated Club

ROGUE FLYFISHERS MEETING

JANUARY 18, 2016

--------------------------------
The Point Pub & Grill
311 E. Pine St.,Central Point
(located in downtown Central Point on the corner of 3rd and Pine St.)

Wet Fly 5:45 - 6:45 p.m.

Dinner and meeting at 6:45 PM
Raffle to follow

Program 7:45 – 8:45


The program will be:

Dan Van Dyke of Oregon Fish & Wildlife is our speaker next week.
He is going to discuss local area fisheries and take questions from members about management.

Dan is the District Fish Biologist on the Rogue River for the Oregon Department of Fish and Wildlife. Dan has enjoyed a wide variety of experience over a 30 year career with ODFW. He began his career on the Rogue as a hatchery technician at Cole Rivers Fish Hatchery in the late 1980s. Dan has worked as a fish biologist in the Tenmile, Coos, Coquille and South Willamette fish districts, as a biologist in ODFW's Wildlife Diversity Program, and as a coordinator of the Salmon Trout Enhancement Program (STEP) and Restoration and Enhancement Program (R&E). Dan and his wife Claudia have lived in Ashland
for the past 12 years. He enjoys fishing for trout in our local lakes and reservoirs, although he confesses to mostly fishing with hardware and even using bait…

Dinner Tickets $20

SPECIAL MEAL RQUESTS: Those who prefer vegetarian, vegan or gluten free, will need to notify Theresa by Tuesday afternoon (the day before) with your request by either phone (541)702-2153 or email tms1910@icloud.com.


SUCTION DREDGING
To help to determine if a dredging operation is legal or not, click here
Electronic Membership application or renewal --
pay with PayPal
Want to make a donation to the auction, Reed Ryan fund, or Scholarship fund?

click here to see a copy
(links to PayPal)
Where to fish the Upper Rogue?
click here for locations

REDDS
How you can help

Casting For Recovery
click here for information

To receive e-mails from The Rogue Flyfishers, add your e-mail to our blog:

Rogue Flyfishes Blog