Organized in 1971, the Rogue Flyfishers seek to promote fellowship among individuals and groups to further interest in the sport, to improve angling techniques, and to educate members and the public in ways to preserve and improve the natural resources, environment, and conditions for fishing in the Rogue Valley. Join the
Rogue Flyfishers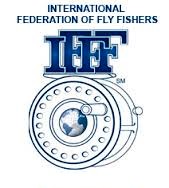 Proud to be an IFFF Affiliated Club

ROGUE FLYFISHER MEETING

Wednesday September 16, 2015

--------------------------------
Rogue Regency
2300 Biddle Road, Medford

Wet Fly 5:45 - 6:45 p.m.

Dinner and raffle at 6:45 PM

Dinner Tickets $22
Dinner Special:
Dinner and 4 Tickets for $25.00
Dinner and 12 Tickets for $30.00
There will be a $5 charge for anyone that doesn't order dinner

The Speaker will be:
Jeff Putnam


Learn what it takes to catch a steelhead on a fly including biology, habits, equipment selection featuring spey and single hand, where to go and how to do it. We'll take a look at many destinations though out the Pacific Northwest to discover what makes steelhead one of the most sought after freshwater gamefish.


The menu for the meeting will be:


Italian Sausage Lasagna
Mixed Green Salad with Dressing Sauteed
Season Vegetables
Garlic Bread
Tiramisu
Coffee, Decaf or Iced Tea

Vegetarian Entrée is Vegetarian Lasagna
If you would like a Vegetarian, Gluten Free or Lactose Free Meal, please let Kellie know by Monday September 14th if possible at kclmbr@msn.com or 541-776-4094.