*IMPORTANT NOTICE*
DINNER MEETING VENUE CHANGE

We are excited to announce that our monthly Dinner Meetings will no longer be held at The Point Pub & Grill.
  Beginning in June they will be held at:
Centennial Golf Club
1900 N. Phoenix Rd. Medford, 97504



The menu looks great and the price will remain the same. The Club is happy to have us and has provided a few other benefits as well.



Buffet Dinner $22 per person - includes entrée, two sides, salad, rolls and simple dessert.  Coffee, tea, lemonade, and soft drinks are also included.

 

There is a full bar



There are NO STAIRS to navigate - the room is on the ground level



They can accommodate seating up to 140



Ample parking lot



They have a large meeting area that seats over 200 for dinners that would be ideal for the annual auctions



BONUS: Centennial Golf Club offered to let us utilize grass areas for casting lessons or seminars and a limited number of Catch and Release Days on the Clubs ponds for instructional classes or kids events.



RESERVATIONS are now REQUIRED for dinner


Please email your RSVP to icrsrd303@gmail.com (give your name and how many for dinner).
Attention! The recent letter that went out in the mail announcing our venue change has an incorrect email address for RSVP's for dinner. The correct email is icrsrd303@gmail.com. Please make note of it.

For those who cannot do email call (661)742-5835 afternoons only.
RSVP'S need to be in by Friday preceding the meeting.
Pay when you arrive. We will take cash or check, just as before.



Special Dietary Requests: email Theresa at tms1910@icloud.com or call (541)702-2153 by Tuesday preceding the meeting

Monthly Dinner Meetings will remain on the third Wednesday of each month except May (auction), July (dark month) and
August (Wine Dinner).
Social hour, dinner and program times will remain the same.

Wet Fly 5:45 – 6:45 pm
Dinner and meeting at 6:45 pm
Raffle to follow
Program 7:45 -8:45

If you have any questions regarding this change in venue, please contact one of our board members via the "Contact Us" tab on the website www.rogueflyfishers.org

See you at Centennial Golf Club beginning June 21st!!

Join the
Rogue Flyfishers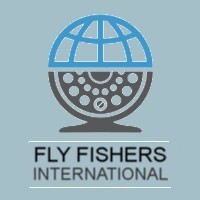 Proud to be an FFI Affiliated Club




ROGUE FLYFISHERS
ANNUAL AUCTION

MAY 24, 2017

--------------------------------
THERE WILL BE NO REGULAR MEETING THIS MONTH, JOIN US FOR OUR
ANNUAL AUCTION

"ROLLIN' DOWN THE RIVER"
DINNER & AUCTION
SPONSORED BY ROGUE FLY FISHERS CLUB
MAY 24, 2017
LOCATION: JACKSON COUNTY EXPO FAIRGROUNDS
PADGHAM PAVILION -
CENTRAL POINT, OREGON
(lots of parking & NO stairs)
$25 ENTRY FEE INCLUDES BUFFET DINNER CATERED BY ROSARIO'S

DINNER WILL BEGIN AT 6:10PM.



** SILENT AUCTION
RUNS FROM 4:30-5:50PM
**BUCKET RAFFLE
BEGINS AT 4:30 & CLOSES PROMPTLY AT 6:00 PM
**THE STEELHEAD PADDLE RAFFLE
BEGINS AT 7:00 PM
**LIVE AUCTION
WILL BEGIN AT 7:10 PM AND CONCLUDES BY 8:45



SEATING IS LIMITED TO THE FIRST 160 PRESOLD TICKETS. PURCHASE TICKETS. YOU CAN RESERVE & PURCHASE
YOUR SEAT BY EMAILING:
Mmasters2243@charter.net
Once accepted, make check out to Rogue Fly fishers
for $25.00 for each seat and mail to:
MIKE MASTERS
2591 SAVANNAH DR
CENTRAL POINT, OR 97502

DINNER MENU
ROSARIO'S FAMOUS LASAGNA, BAKED SALMON, GREEN & CAESAR SALADS, VEGETABLES
Anyone with dietary issues can contact Mike Masters and accommodations can be made.
Mmasters2243@charter.net
SUCTION DREDGING
To help to determine if a dredging operation is legal or not, click here
Electronic Membership application or renewal --
pay with PayPal
DONATION
(links to PayPal)


Purchase AUCTION DINNER
(links to PayPal)
Where to fish the Upper Rogue?
click here for locations

REDDS
How you can help

Casting For Recovery
click here for information

To receive e-mails from The Rogue Flyfishers, add your e-mail to our blog:

Rogue Flyfishers Blog