Organized in 1971, the Rogue Flyfishers seek to promote fellowship among individuals and groups to further interest in the sport, to improve angling techniques, and to educate members and the public in ways to preserve and improve the natural resources, environment, and conditions for fishing in the Rogue Valley. Join the
Rogue Flyfishers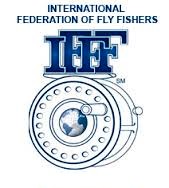 Proud to be an IFFF Affiliated Club

ROGUE FLYFISHERS MEETING

Wednesday October 15, 2014

--------------------------------
Rogue Regency
2300 Biddle Road, Medford

Wet fly 6 - 7 p.m.
Dinner and raffle at 7 PM

Dinner Tickets $22
Dinner Special:
Dinner and 4 Tickets for $25.00
Dinner and 12 tickets for $30.00
There will be a $5 charge for members
that don't order dinner

The program will be

John Larison

Fish the Swing: Advanced Strategies for Oregon Steelhead Rivers

Swinging flies for steelhead might be the most misunderstood technique in fly fishing. Join veteran steelhead guide John Larison as he reveals entrenched misconceptions and advanced strategies that will help you catch more fish on your next steelhead trip.

John Larison grew up fishing for steelhead in Oregon and began guiding at age 22. He has written three books on the subject, including the bestselling
how-to guide, The Complete Steelheader.


The menu for the meeting will be:
Roasted Pork Loin with Apple Cranberry Glaze
Tossed Green Salad with choice of Dressing
Roasted Red Potatoes
Seasonal Vegetables
Warm Rolls with Butter
Chef's Choice Dessert
Coffee, Decaf or Iced Tea

Remember if you desire a Vegan. Gluten or Lactose Free Meal, let Kellie know at kclmbr@msn.com or 541-776-4094 three days prior if possible!