Organized in 1971, the Rogue Flyfishers seek to promote fellowship among individuals and groups to further interest in the sport, to improve angling techniques, and to educate members and the public in ways to preserve and improve the natural resources, environment, and conditions for fishing in the Rogue Valley. Join the
Rogue Flyfishers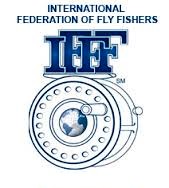 Proud to be an IFFF Affiliated Club

ROGUE FLYFISHERS MEETING

Wednesday January 21, 2015

--------------------------------
Rogue Regency
2300 Biddle Road, Medford

Wet fly 6 - 7 p.m.
Dinner and raffle at 7 PM

Dinner Tickets $22
Dinner Special:
Dinner and 4 Tickets for $25.00
Dinner and 12 tickets for $30.00
There will be a $5 charge for anyone who
doesn't order dinner

The Program will be:
Dylan Rose
Eastern Mexico's Yucatan Peninsula fishing Baby Tarpon
Dylan began his fly fishing career in 1997 working for a fly shop in Seattle. Since that time he has worked extensively as a guide, retailer, instructor, e-commerce specialist, blogger and sales representative for lines including Winston, Patagonia, Ross, Scientific Anglers and Idylwilde. Dylan's passion for the sport has taken him to destinations throughout Belize, Mexico, Christmas Island, Venezuela, Bahamas, Alaska, British Columbia, Hawaii, Puerto Rico and all throughout the American west. His drive and dedication to the sport revolves around a deep seated love for the outdoors and a desire to help protect wild places and the fish that inhabit them. Dylan is also a Federation of Fly Fishers Certified Casting Instructor, a gifted fly tier and an accomplished photographer. Dylan has travelled extensively through Eastern Mexico's Yucatan Peninsula fishing Baby Tarpon. His presentation will focus on these fisheries and travelling through this area. Dylan books many of these destinations for Fly Water Travel




The menu for the meeting will be:
Roasted Pork Loin with Wild Mushroom Cream Sauce
Roasted Garlic Mashed Potatoes
Sautéed Seasonal Vegetables
Dinner Salad with Dressing
Warm Rolls and Butter
Chef's Choice Dessert
Coffee, Iced Tea or Decaf

Vegetarian Meals are available and will feature a main Entrée, Vegetables, Salad and Sides. If you would like a Vegetarian Meal or a Gluten Free Meal, please let Kellie know at kclmbr@msn.com or 541-776-4094
by Monday the 19th if possible.