Organized in 1971, the Rogue Flyfishers seek to promote fellowship among individuals and groups to further interest in the sport, to improve angling techniques, and to educate members and the public in ways to preserve and improve the natural resources, environment, and conditions for fishing in the Rogue Valley. Join the
Rogue Flyfishers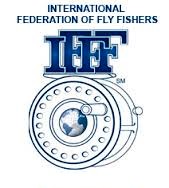 Proud to be an IFFF Affiliated Club

ROGUE FLYFISHERS MEETING

DECEMBER 21, 2016

--------------------------------
The Point Pub & Grill
311 E. Pine St.,Central Point
(located in downtown Central Point on the corner of 3rd and Pine St.)

Wet Fly 5:45 - 6:45 p.m.

Dinner and meeting at 6:45 PM
Raffle to follow

Program 7:45 – 8:45


The Program will be:

Our "REFLECTIONS" annual Christmas Dinner is on
December 21st at The Point

5:45 to 9 PM

Please mark your calendars and plan on attending our annual "end of the year" dinner. Club members will share some of their personal stories and anecdotes and our festively decorated room will help to make your holiday. This is a wonderful festive evening of comradery and sharing. Club Members will share highlights of the past year and there will be goodies for everyone.

PLEASE BRING YOUR SPOUSES/FAMILY MEMBERS

Hope to see you there

Dinner Tickets $20



The dinner has changed to buffet style, but special meals for vegetarian, vegan and gluten free are still available upon request.

SPECIAL MEAL RQUESTS: Those who prefer vegetarian, vegan or gluten free, will need to notify Theresa by Tuesday afternoon (the day before) with your request by either phone (541)702-2153 or email tms1910@icloud.com.


SUCTION DREDGING
To help to determine if a dredging operation is legal or not, click here
Electronic Membership application or renewal --
pay with PayPal
Want to make a donation to the auction, Reed Ryan fund, or Scholarship fund?

click here to see a copy
(links to PayPal)
What member do you know that has done a great job for the club this year?

click here to nominate a
Member of the Year
Where to fish the Upper Rogue?
click here for locations

REDDS
How you can help

Casting For Recovery
click here for information

To receive e-mails from The Rogue Flyfishers, add your e-mail to our blog:

Rogue Flyfishes Blog